Hugh Byrne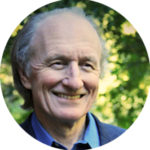 Hugh Byrne, PhD, a guiding teacher with the Insight Meditation Community of Washington (IMCW), has practiced meditation for thirty years and taught mindfulness meditation since 2000. He completed a four-year meditation teacher-training program with Jack Kornfield, Joseph Goldstein, and other senior Insight Meditation teachers and completed a three-year training in Somatic Experiencing, a mind-body approach to healing trauma.
Hugh is the lead meditation teacher of the Garrison Institute's Contemplative-Based Resilience (CBR) training for Syrian refugee aid workers in Jordan. He is one of four co-founders of the Meditation Teacher Training Institute and serves as a mentor and guide for mindfulness teachers in the U.S. He is the author of The Here-and-Now Habit, a book that focuses on how to use mindfulness to change unhealthy habits.  Hugh teaches classes, including Mindfulness-Based Stress Reduction, retreats and workshops in the Washington, DC, area and throughout the United States and internationally. Hugh has a law degree from London University and a Ph.D. from UCLA and worked for more than two decades in the field of human rights and social justice.
Rebecca Hines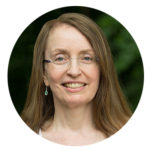 Rebecca Hines, MHS, RYT-200, earned a Masters in Health Science from the Johns Hopkins Bloomberg School of Public Health, a BA in psychology from Wellesley College, and certification as a holistic health counselor from the Institute for Integrative Nutrition.  In 2006, she participated in the Mindfulness-Based Stress Reduction (MBSR) professional training program and has been teaching the eight-week MBSR course in the Washington DC area since 2007. She has been a dedicated yoga practitioner for 20 years and completed initial yoga teacher training in 1999.  As a life-long learner, she continues to deepen her study and practice of mindfulness, meditation, and movement graduating from: Mindfulness Yoga and Meditation Training Program from Spirit Rock Meditation Center in California; the Spirit Rock Heavenly Messengers – Awakening Through Illness, Aging, and Death Program; the Meditation Teacher Training Institute program led by Tara Brach, Hugh Byrne, Jonathan Foust, and Pat Coffey; and the Kripalu 200-Hour Yoga Teacher Training program.  Rebecca also is an affiliate teacher with the Insight Meditation Community of Washington.  Rebecca has worked within the Department of Health and Human Services (HHS) since 1993 and currently is with CDC's National Center for Health Statistics.
Rebecca is an avowed devotee of applied mindfulness, meditation, and yoga. She enjoys the challenge of creating continuity of awareness from "on the mat" to "off the mat" in everyday life. As a way of living her favorite adage, be the change you want to see in the world, Rebecca is a life-long student of Nonviolent Communication ("NVC") created by Marshall Rosenberg.